Everyone knows that diving in Puerto Galera is some of the best in the Philippines, which is already saying something. Let me give you my tips about how to get there and what to expect.
How is the diving in Puerto Galera?
In the words of someone who's dived all around the Philippines, Puerto Galera is some of the best diving in the Philippines, because it's extremely diverse, cheap, and very easy to reach.
Diving shops charge about 20-25 USD per dive and go 2-3 times per day. All dive locations are accessed by boat, and many of them are within 5 minutes from the Sabang.
A number of internationals who are based in Puerto Galera dive daily, so you'll often dive with some people who literally have hundreds if not thousands of dives. John, the legendary Dane who dives at Dive Dojo, has been diving there for 17 years and has over 20,000 logged dives. How about that.
Manila To Puerto Galera
Traveling from Manila to Puerto Galera is easy and relatively fast. It takes about 5 hours and can be done at least twice a day without significant complications.
There are basically three stages to the trip:
The first part of the journey is the bus from Manila to Batangas. This can be done easily in one of the many buses that leave for Batangas pier throughout the day from Buendia Terminal.
The second part of the journey is the ferry crossing between Batangas and Balatero (Puerto Galera's port).
From Balatero, you'll need to find a motorbike or tuc-tuc to reach your final destination.
Si-Kat "direct" bus + ferry service
One company offers a 'direct' package from Manila (Ermita district) to Puerto Galera.
Well, let me tell you that it's not really worth it.
Their price for the combo bus and ferry is 1500 PHP, and if you go on another bus and then buy the ferry ticket on the pier terminal (it's a modern terminal) is literally something like 270 PHP for the bus and 620 PHP for the ferry (it's the same ferry and the same journey).
So you're saving about 500 PHP if you go on your own. I did first use their service on the way there, but not much of a difference. Wouldn't recommend it.
It's true that the regular bus is obviously less crowded, but the ferry journey is the same. So, if you want a 'luxury bus', just use their bus service (they charge 700 PHP) and then purchase the ferry ticket on your own. You'll still be saving a couple hundred pesos.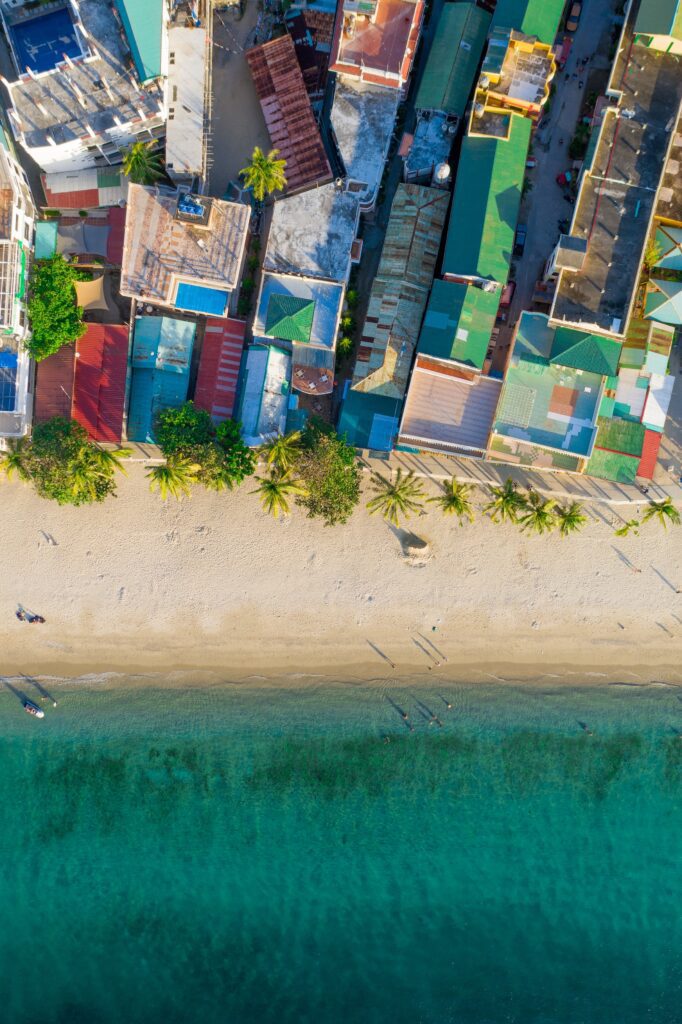 Where to stay in Puerto Galera?
If you're diving in Puerto Galera, go to Sabang. Otherwise, head to White Beach.
Sabang
Sabang itself is not particularly charming, as it is somewhat of a red-light district. However, the western part of town is picturesque and highly recommended, in particular around Big La Laguna (ask them to take you to Scandi Divers).
The key to remember is that Sabang town is a bit funky, but also full of diving shops, because, let's face it, there's not really much more than diving in here.
White Beach
White Beach is a more chill experience, fantastic if you prefer to sit on the beach all day and chill. There are still a couple of diving shops that will take you to the exact same diving spots, but diving will take longer and be more expensive than if you're staying in Sabang.