Oslo is one of the most expensive cities in Europe. Eating out in Oslo is a luxury, even for locals. Yet there are some hidden gems where one can grab some food on the cheap. Let's talk about the best cheap restaurants in Oslo.
So where to go?

Cafes (7-25 EUR)
Ramen (18-25 EUR)
Food courts (15-25 EUR)
Cheap Ramen In Oslo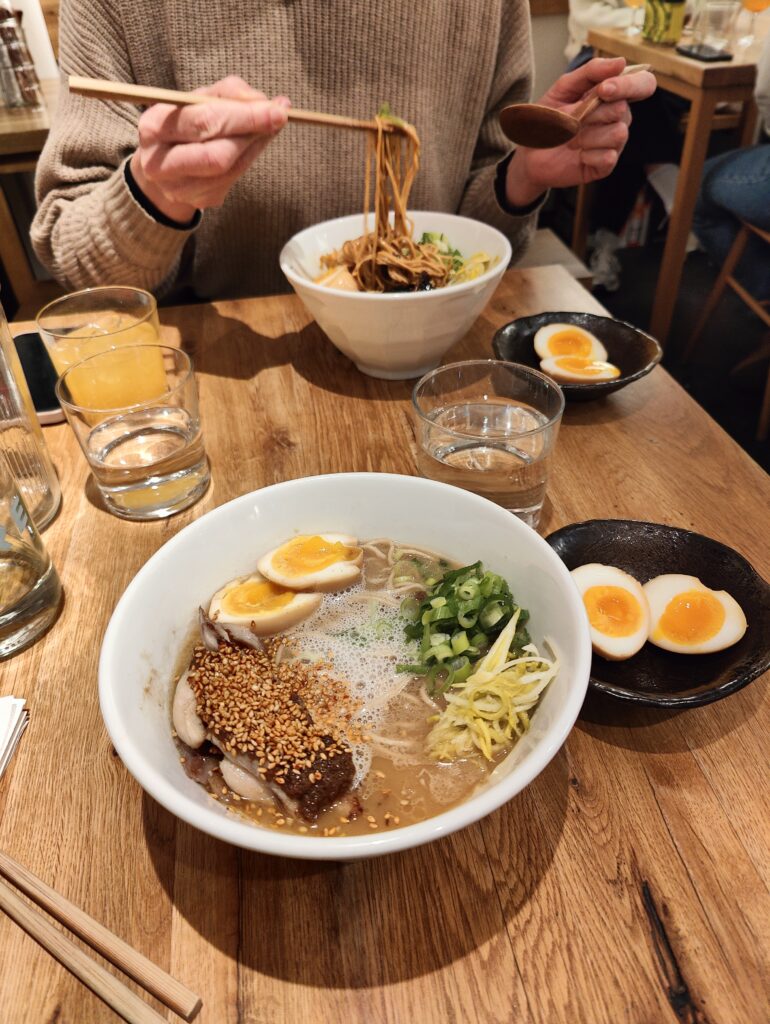 Hrimnir Ramen
Hrimnir is my favorite ramen place in Oslo (visited 10+ times). The ramen here is one of the best I've ever tried. In my view, this is Michelin-level food.
However, service is usually not on par, so one needs to factor that in. I'd recommend reserving, as it's generally pretty full.
Compared to Koye (listed below), the ramen here is denser, more intense, and more "fermenty".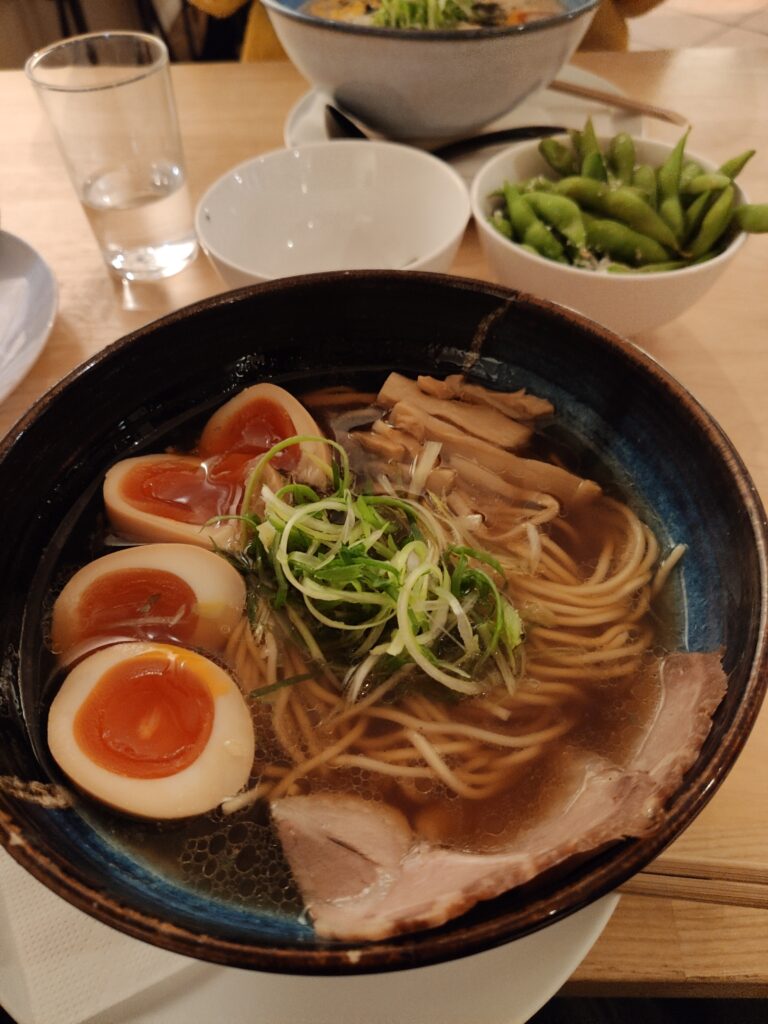 Koie Ramen
Another popular choice: Koie ramen is a good option for some quick ramen with two very good locations in Oslo and a restaurant in Trondheim and another in Gothenburg.
Minimalist place, decent quality, somewhat light-style ramen. Visited over 20 times, and still a place I come back to every now and then.
Oslo: Munch Museum
Oslo: Torggata
Cheap Foodcourts In Oslo
Oslo Street Food
Oslo Street Food is a safe bet if you want a few decent choices "from all around the world" under 25 EUR or so. My personal favorite here is the Smash burger place and Silk Road Central Asian food.
Barcode Street Food
A newer addition to the Oslo cheap food circuit, Barcode Street Food is a good choice.
It features a range of options from Indian, to Greek, fish and chips, and more. I generally pick Dirty Vegan or Tunco.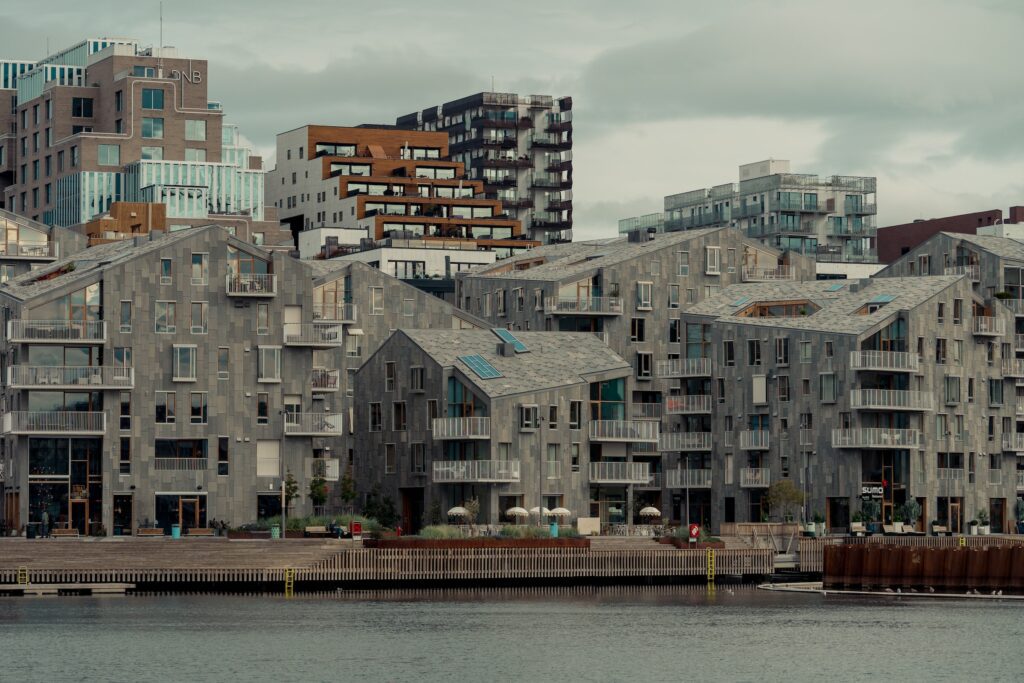 Cheap Cafes In Oslo
Holzweiler Platz
Fancy and lovely, Holzweilder Platz in Oslobukta, is a new stylish cafe with friendly affordable rates and a quality menu. Coffee quality is also excellent and it is roasted by Supreme Roastworks.
Let me recommend reserving, as it's a crowded place. However outdoor seating and 20% of the tables inside are available for drop-in.
Åpent Bakeri
Safe choice with a simple selection of sandwiches, pastries, and more. A few locations around town make it one of the better cheap restaurants in Oslo.
What else?
Don't miss the chance to visit the saunas in Oslo!